GiftDeliveryShop.com is active in one of the most hard-played Digital Marketing sectors today. The company sells a variety of gifts to be delivered in multiple countries & cities worldwide. As there are many webshops offering gifts en gift delivery in many different countries, the only way to make sure visitors shop at GiftDeliveryShop.com and not any of the competitor websites is by making sure you have the best online user shopping experience and that the shop is always suggested at the top of any search machine for every category, occasion or location that people are looking to have their gifts delivered. Not an easy challenge, but luckily GiftDeliveryShop.com decided to partner up with AXPIRA for this mission!
"The only way any E-commerce platform can be successful is by having a platform that converts & being at the top with every search action."
– E. Voneche – COO at GiftDeliveryShop.com
AXPIRA is experienced at making visually attractive, user-friendly web-solutions going from landing pages to CMS & E-commerce platforms. After drafting the mock-up design and helping with the initial branding (logo and colour scheme) together with our client, we created an E-commerce platform that immediately brings the most relevant products to the right users. User Experience is key to ensure that shoppers buy our client's products and return to the webshop for additional purchases in the future. We implemented features such as wishlists, promotions, abandoned cart and multiple-gateway payment options to ensure that the visitors have the most positive shopping experience and are smoothly guided to the check-out page. AXPIRA also provides training to their clients to help them manage the content on the webshop. The full E-commerce platform is mobile responsible to make sure people can easily shop from their mobile devices, a trend that is strongly increasing every year.
"The best investments are those that earn themselves back almost immediately and our ongoing Digital Marketing project with AXPIRA is one of those investments"

– E. Voneche – C.O.O at GiftDeliveryShop.com
GiftDeliveryShop.com is a perfect example of Search Engine Marketing (SEM) done right, a fully optimized E-commerce platform where all factors of SEM are optimized to ensure maximum results full return-on-investment.

The full E-commerce platform is optimized according to the latest SEO ranking factors, to make sure that there is a steady organic flow of visitors from Google to the webshop. AXPIRA monitors these ranking factors and optimizes the website with every Google Search update.

To empower the SEO and make sure the webshop receives many visitors from the ever growing social media platforms, AXPIRA set up a strong connectivity between the social media platforms such as Facebook, LinkedIn & Instagram and manages the client's Social Media Plan. (SMM)

Finally, using the right Search Engine Advertising (SEA), based on insights from ongoing keyword, audience and competitor analysis, AXPIRA and GiftDeliveryShop.com are able to make sure that the Webshop is on top of the Google Search Results for every relevant Product, Category, Occasion or Location that users search for. Google Analytics Results show these SEA Campaigns boost financial revenue & profit, strengthen the company brand and increase efficiency.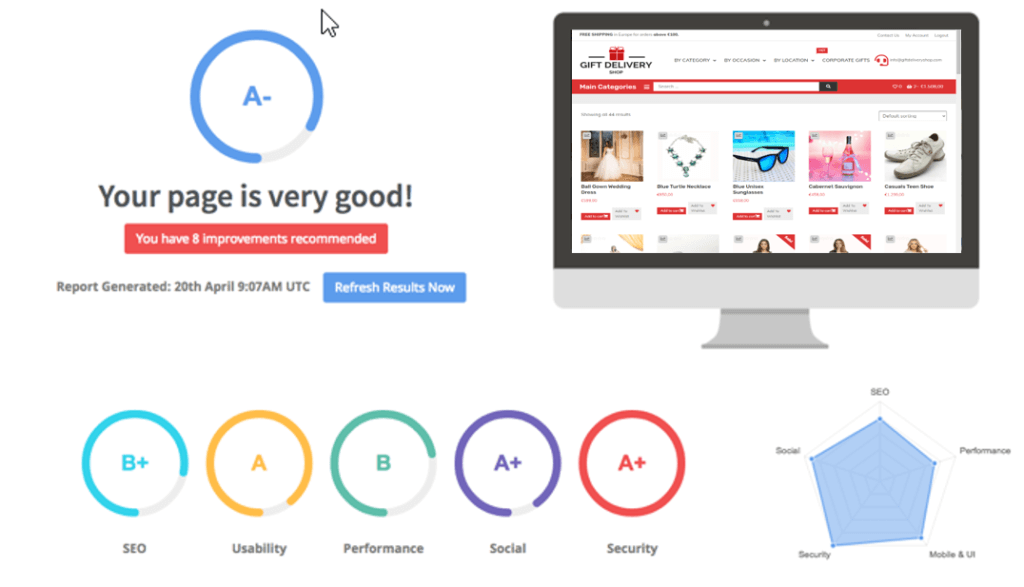 Don't Miss Out
Interested in Search Engine Marketing? We can help you grow your business and reach new markets.