As a business, you're probably wondering if it would be beneficial for you to leverage this marketing strategy. This guide goes over what you need to know about cause-related marketing, including what it is, why you should use it, and how to implement an effective campaign.
What Is Cause-Related Marketing?
Cause-related marketing is when a for-profit business forms a partnership with a nonprofit charity or cause. The strategy serves to promote the sales of the business and the cause of the charity. Overall, it helps boost awareness and positive publicity for both organizations.
How Cause-Related Marketing Works
Cause-related marketing is a bit of a give and take, and you won't always see the direct impacts of it immediately. Let's look at a hypothetical example.
Suppose your company sells fishing supplies and teams up with an organization that works to keep the ocean trash-free.
You donate money, resources, and encourage all of your employees to donate some time volunteering. Maybe you fund a cleanup event or organize one yourself—but no matter what you do, your company is helping the cause and doing good in the world.
Meanwhile, your customers, who are fishermen, will see that you and your employees care about protecting the oceans. They see your name at events and are more likely to develop a positive association with your brand.
There isn't always an instant reaction (unless you manage to go viral), but your audience becomes familiar with you over time—leading to a more loyal customer base than if you just bought typical ad spaces.
How Cause-Related Marketing Benefits Businesses
Cause-related marketing offers a range of benefits that impact your business both in the short and long terms. Let's look at some of them:
You show that your business is engaged in your community. Because most consumers care about how you use your platform to address social and environmental issues, they want to see if you give back. If you don't, they may shift their support to a company that's more conscious of public wellbeing.
You generate (good) publicity. Cause-related marketing gets you seen, whether that's through news articles or through seeing your logo on a banner at an event. And it's often the good kind of publicity, too, because people learn about your brand by seeing your commitment to social causes.
Doing good boosts office morale. When your employees feel good about the causes they're supporting, they often feel more engaged in their work—which is good for productivity.
For some brands, cause-related marketing can have direct financial impacts, too.
Consider that Nike's stock reached all-time highs after their ad featuring Colin Kapernick. While this sponsorship may be considered controversial by some, Nike took that risk to appeal to a very specific audience—and that publicity translated into money.
How to Implement Cause-Related Marketing (The Right Way)
In some situations, cause-related marketing gets a bad name. Some consumers see the strategy as just a way that companies boost their images and sell more products.
While cause-related marketing can increase awareness, more sales shouldn't be the only goal. You should strive to use your platform to support a cause and give back.
If you do it wrong, your campaign can paint your company in a negative light and render you unable to help the cause you are supporting. The backlash Pepsi faced after their protest ad featuring Kendall Jenner illustrates why cause-related marketing requires careful research and deep engagement with the cause at hand.
To create a successful campaign, be sure to keep the following tips in mind:
1. Find a Legitimate Cause
One of the most important parts of creating a successful campaign is ensuring the charity you choose is legitimate.
You don't have to choose a famous national nonprofit—but do spend a little time verifying an organization's credentials and tax-exempt status. Otherwise, you run the risk of sinking time, resources, and money into what may turn out to be a scam.
2. Make Sure It's a Relevant Cause
In addition to being legitimate, you want to make sure that the charity you choose is relevant to your company. Let's consider an example.
P3R is a nonprofit organization that provides fitness education and resources to the local community. As part of its promotional and fundraising efforts, it hosts marathons such as the Pittsburgh Marathon.
One sponsor of the Pittsburgh Marathon is Dicks Sporting Goods. We would consider this a relevant cause-marketing partnership as the business's values line up with the organization's goal.
Now, let's take a look at one of this marathon's less relevant sponsors — Chick-fil-A. Consumers might wonder why a fast-food establishment supports a marathon and deem the partnership hypocritical or even insincere.
In short, when choosing what charity to partner with, be sure the cause is in line with your business's core values.
3. Make a Direct Impact
Writing a big check might seem like the best way to support a cause. However, only donating money can appear disingenuous.
There are plenty of other ways to give back. Consumers want to see that you are actively working with the nonprofit to make a difference. Some ways your team can help include:
Planning events
Organizing volunteers from your company
Managing email campaigns
Creating promotional materials
Donating products or services
Actions such as these will show you are sincere and allow you to create strong ties to the nonprofit. Additionally, they will help you protect your bottom line if you don't have a large budget (which is especially important for smaller businesses).
4. Maximize Promotional Efforts
For your campaign to be successful, you need to promote it.
Work with your nonprofit to create effective advertising campaigns. By collaborating, you will ensure your audience receives a cohesive message.
A successful collaboration also will expand your audience. People who care about the cause but who may not have heard about your company before will start paying attention with the right promotional efforts.
5. Involve Your Audience
When your audience sees that you are giving back, you inspire them also to do good. Allow them to help by involving them in your campaign.
You can encourage audiences to donate, volunteer at events, and interact with the nonprofit. Even having them share your posts to spread awareness is an easy yet effective way to get them involved.
Launch Your Cause-Related Marketing Campaign Today
Cause-related marketing empowers you to branch out and use your company's platform for good. As long as you run a relevant, sensitive campaign, everyone will benefit.
Ready to launch your cause-related marketing campaign or get more information about how it can boost your business?
We truly care about your success.
Our passion is the promise that we will put more effort into your brand revolution because we aim to exceed expectation. We make the effort to understand both your company and your industry.
We create win-win partnerships in trust.
We openly share our knowledge, expertise, market insights & strategy with our clients and give full access, control & ownership of platforms & deliverables to remove dependencies.
We are digital pioneers & data-driven.
We love creating and spreading beautiful stories driven by metrics & data. Therefore, all tactics will be based on in-depth analysis and research and will improve continuously.
We are globally experienced with local focus.
We have more than 16 years of global marketing, sales & communications experience working with small to large enterprise clients.
Cause Related Marketing - Learn why AXPIRA supports non-profits & charities with their digital marketing needs, and the importance of CSR & DEI in marketing - AXPIRA
Contact us and let's connect!
Ready to grow your business together with us? Let's connect!
Contact & Availability
Email: info@axpira.eu
Monday to Friday: 9:00 AM to 7:00 PM CET
Saturday: 9:00 AM to 5:00 PM
Sunday: 9:00 AM to 5:00 PM
Let's Connect
Our expertise makes the difference

We're an international agency, you can find us here
Europe
Belgium (Brussel / Ghent) – United Kingdom (UK) (London) – France (Paris)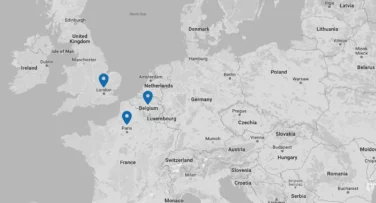 United States
New York (NYC) / Chicago / San Francisco / Florida (Miami & Orlando) / San Diego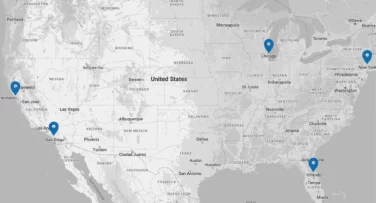 Australia
Melbourne
Sidney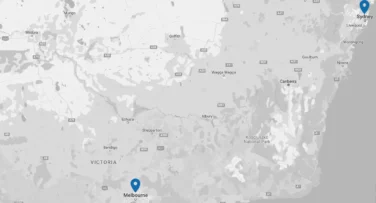 Canada
Vancouver – Toronto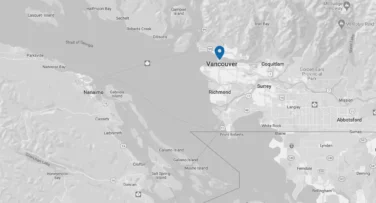 Middle East
Dubai – U.A.E. /India (Mumbai)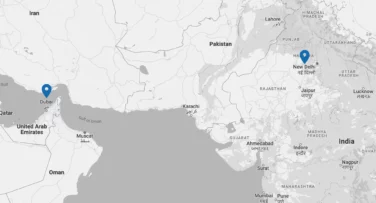 Philippines
Metro Manila – Makati – Cavite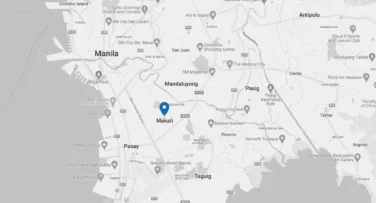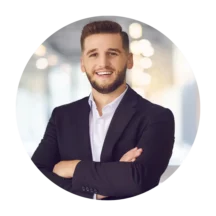 Find our specialists in Copenhagen, Texas, Singapore, Dubai, Manchester, Cleveland, France, The Netherlands, India, Mumbai, Dallas, Indiana, Houston, Utah.
Trusted marketing & communications agency for dynamic companies & brands








We are certified digital marketing

software

experts
Google Analytics
Analytics Tools & Tracking Solutions
Salesforce
CRM Software & Cloud Computing Solutions
Hootsuite
Social Media Management Software Platform
Illustrator
Graphic Vector Design Software
Salesrise.io
Sales & Marketing Automation Suite & Dashboarding
Marketo
Best-in-Class Marketing Automation Software
SemRush
SEO, PPC, SMM, Keyword Research, Competitive Research….
SharePoint 365
Team Collaboration & Documentation Software Tools
Mautic
Open Source Marketing Automation Application
Sprout Social
Social Media Management Solution
Eloqua
Oracle Marketing Automation Solution
Hotjar
Website Heatmaps Behavior Analytics
Our

industry

marketing

focus

&

regional insights

make us unique
With any industry, understanding how to most effectively approach the market is crucial to growing a business. If you're looking for help from a digital marketing agency it pays to choose one that already understands your industry and your customers. Take a flying start with AXPIRA as your B2B agency partner thanks to our industry insights, local & global learnings and understanding of your ideal brand positioning for your target audience in your sector. We're always eager to deepen our expertise & learn about new industries so let's connect!